Remove the stress of finding a spot on campus and take the shuttle!
Shuttles will run continuously on Friday from our satellite parking lot at 2400 Reynolda starting at 10:30 a.m. until 12:30 a.m. 2400 Reynolda (formerly the BB&T University Center) is only a 2 minute shuttle ride from campus, and parking in this lot is free! Worried about waiting in the rain or hot sunshine? Don't! We will have tents for you to wait under comfortably, though wait times will be minimal. Shuttles will drop off in parking Lot N on campus home of the *new* shuttle hub, with the additional stop for the Golden Deacs for their luncheon in the Benson Circle from 10:30a.m. – noon,! Look for signage at both the 2400 Reynolda and Lot N shuttle stops. The Lot N shuttle stop is conveniently located across from the Reunion Party Village on Poteat Field.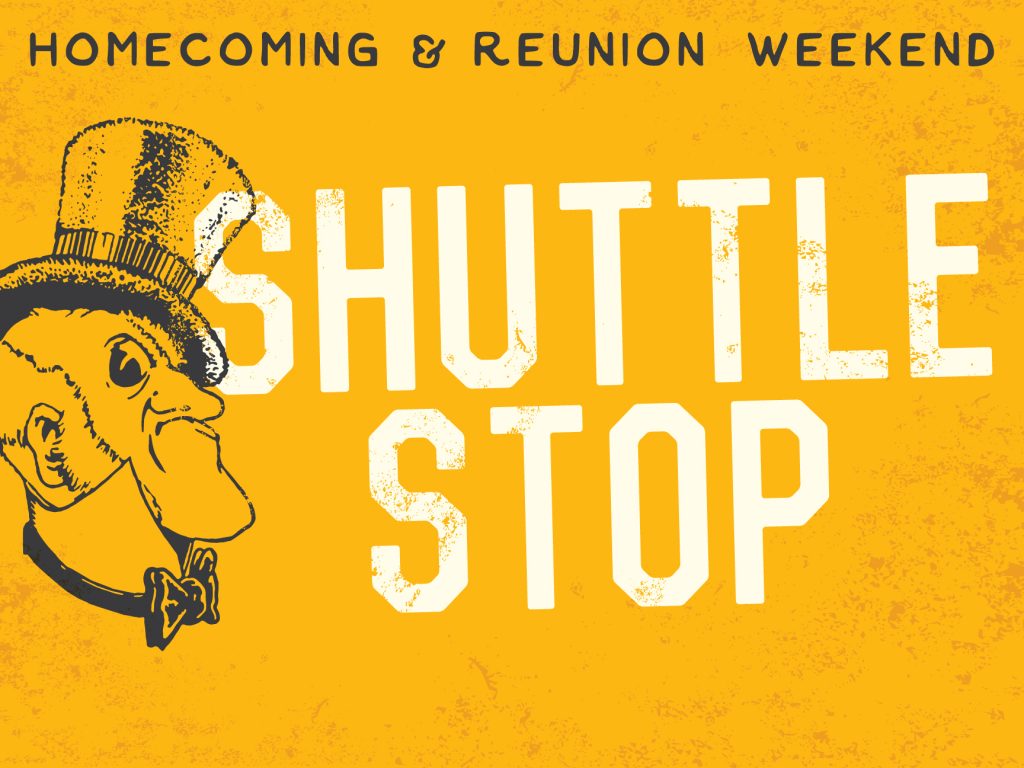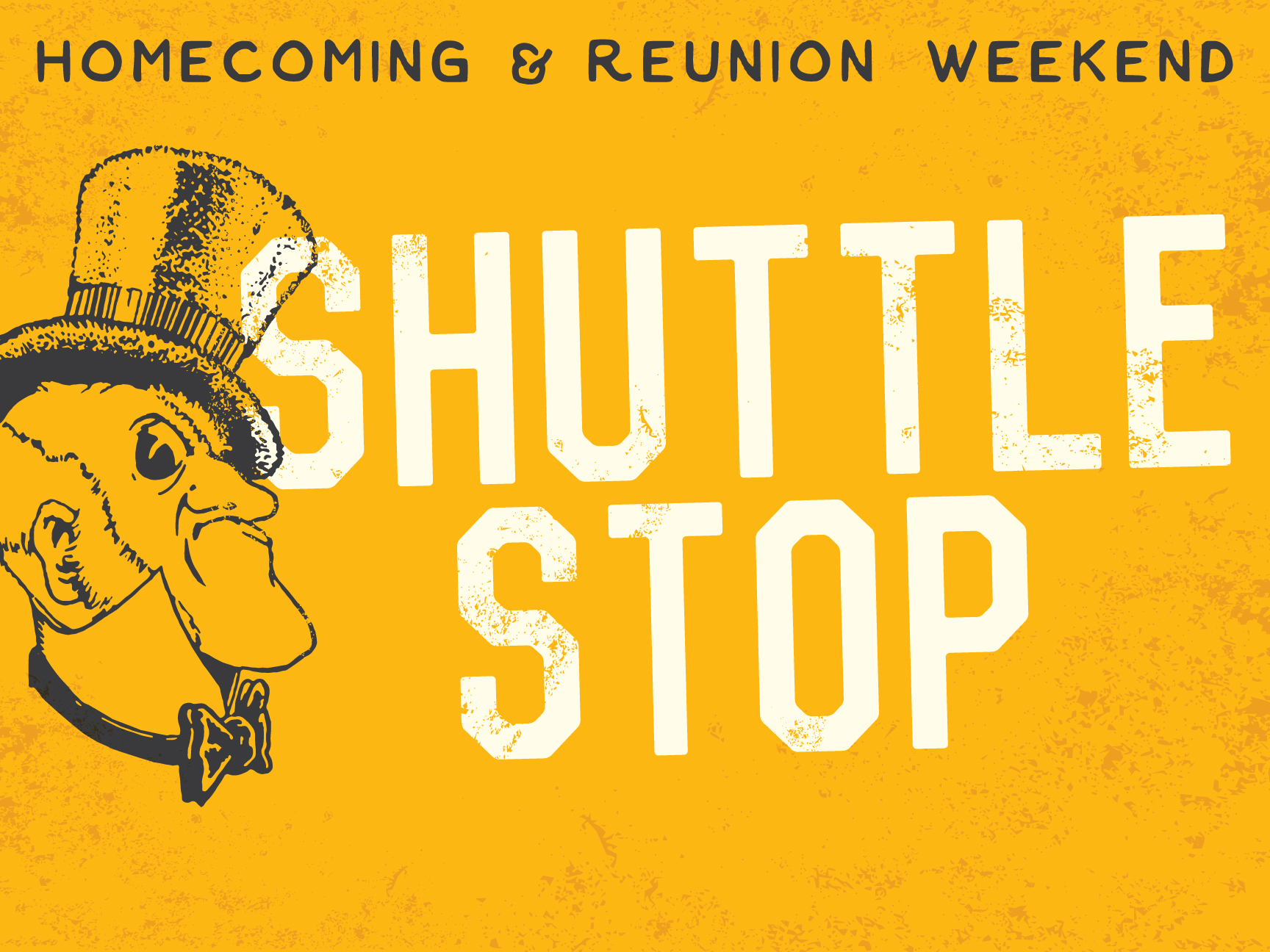 Campus Shuttle Stops:
Friday, 10:30 a.m. – 12:00 p.m.
2400 Reynolda < > Benson Circle (for Golden Deacs Luncheon attendees)
Friday, 12:00 p.m. – 12:30 a.m.
2400 Reynolda < > Lot N
2400 Reynolda Shuttle Lot
As you're navigating around campus, please be aware of new traffic patterns!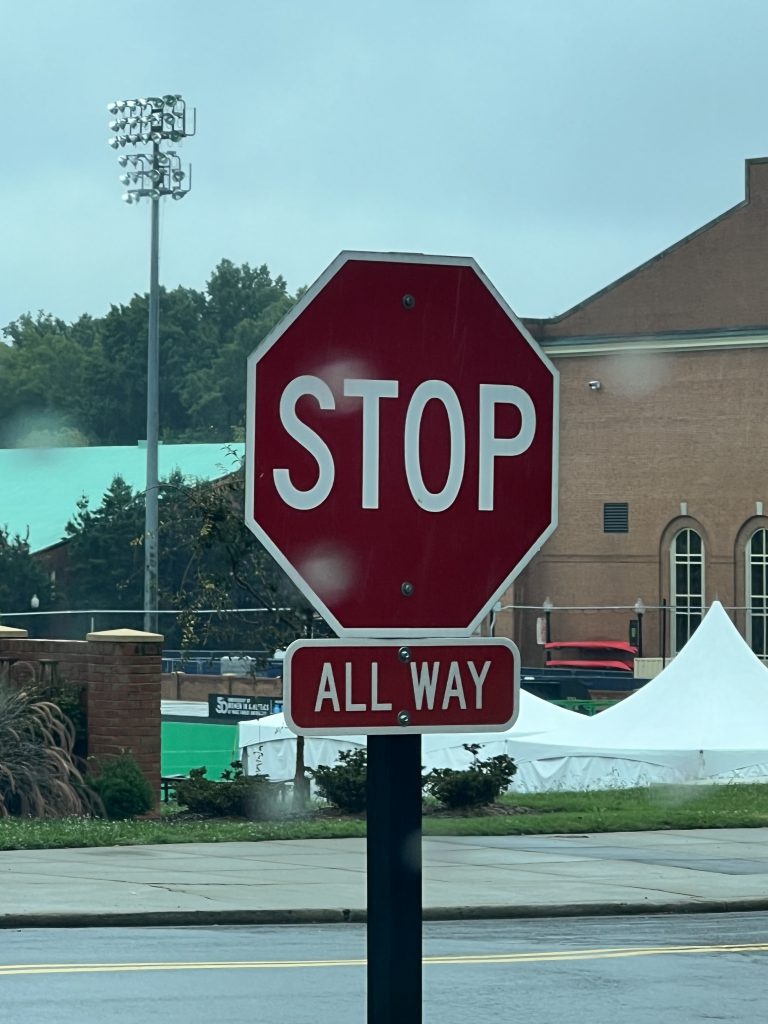 At the entrance to the new Shuttle Hub (formerly Lot N), located between Poteat and Kitchin Residence Halls, the blinking red signals at the existing 4-way-stop intersection have been replaced by stop signs. Please note that cars are not permitted in the shuttle hub lot.
The extension of the Wake Forest Road from the Reynolda Road entrance through Davis Field requires a new 4-way stop where Wake Forest Road meets Parking Lot B (located between Efird and Davis Residence Halls).
The intersection at Wake Forest Road and Scales Loop Road from the Reynolda Road entrance is now a 4-way stop.
The intersection where Carroll Weathers Drive meets Wake Forest Road (between Worrell Professional Center and Lot W1) is now a 4-way stop.
You may park on campus wherever you can find a space; however, parking is limited. Additional on-campus parking will be available on a first come basis in Faculty/Staff lots Friday evening and Saturday for Festival on the Quad. Uber and Lyft are both available in Winston-Salem.

On Saturday, the shuttle will not be running and there should be ample parking on campus in Lots A, P, Q, W1 and W2.

Game Day Parking: Guests without a parking pass are encouraged to park in the LJVM parking lots (conveniently located near the Alumni Tailgate) and walk through the main entrance to the Fairgrounds (Gate 1). Parking will be $20, cash or credit. For more information, please refer to the game day parking map.