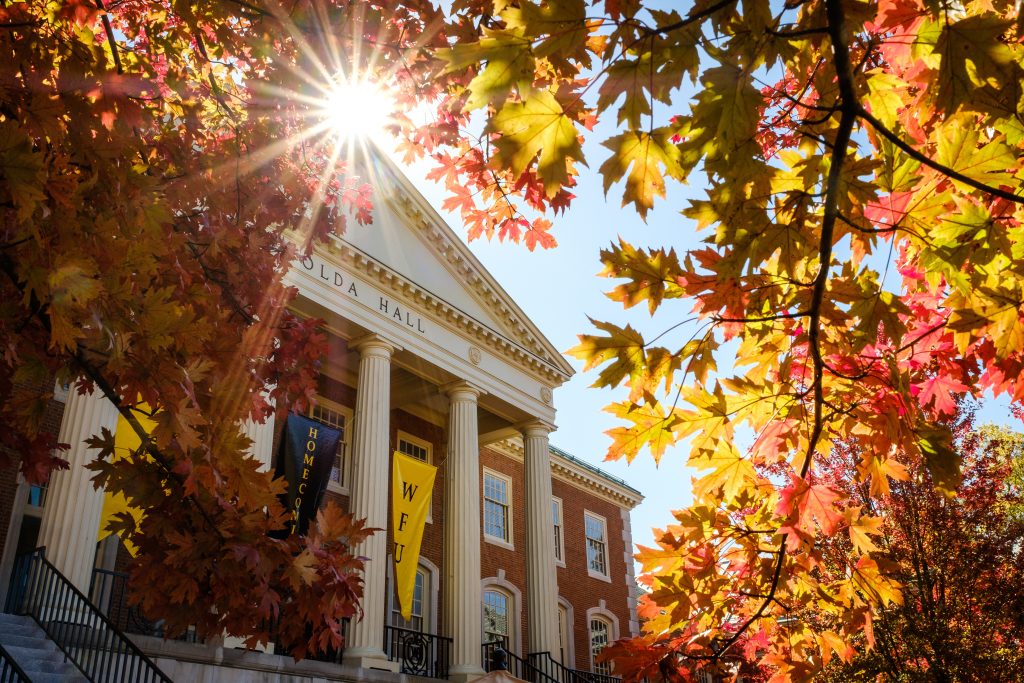 Welcome Back!
This is our first official Wake Forest reunion! The Class of 2017 will celebrate our 5 year reunion September 16-18 and we can't wait to see everyone. Mark your calendars and make plans to be back for this milestone event.
Event Overview
Friday afternoon from 4:30-7:00 p.m., put your dancing shoes on and join us under the big tent for Party So Dear on Manchester Plaza (Mag Quad) to enjoy Kool and the Gang at a party for all alumni. That night will be our reunion celebration will be at Last Resort.
On Saturday, we will enjoy the Festival on the Quad, the Alumni Tailgate, and the WFU/Liberty. Football tickets will be sold directly through the ticket office beginning June 1. Registration for other events will be available in July.
Since almost all of the events will be outdoors, please plan to dress for the weather. Keep checking this website for updated information as the weekend gets closer for registration details.
We look forward to seeing each of you for this memorable event!
Go Deacs!
Courtney Ergen
Max Harris
Mary Augusta Slawson Hill
Zach Hollander
The Class of 2017 Reunion Committee Chairs
---
Class of 2017 Reunion Campaign
We are close to our $50,000 dollar goal, but we need the class to pull together to reach the 125 donor goal for reunion-year gifts to The Wake Forest Fund. If you haven't made your gift yet, please do soon! The campaign started July 1, 2021, and will continue through Homecoming Weekend.
$55,139 of $50,000
Learn about the Reunion Campaign »

Reunion Details
2017 Reunion Committee Chairs
Courtney Ergen
Max Harris
Mary Augusta Slawson Hill
Zach Hollander
2017 Reunion Committee
Nikiar Ahmadi
Virginia Catherine Cushing
Joe Domo
Ashley Laughlin
Tommy Lisiak
Laura Lee Singer Medrano
Jordan Monaghan
Anita Patel
John Patracuolla
Andrew Qian
Cazandra Rebollar
Caroline Schoen
Cam Serigne
Maddie Brock Serigne
Graham Shue
Caitlin Smith
Elizabeth Tedeschi Townsend
Spence Townsend
For Questions?
reunion@nullwfu.edu