Main Content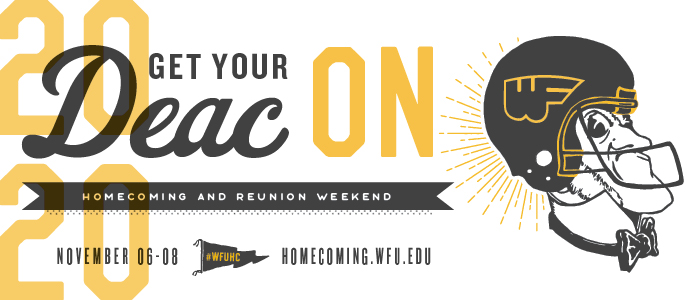 Homecoming 2020
November 6-8, 2020
Registration will open in late Summer 2020. 
Reunion Classes
Class years ending in 0 and 5 will celebrate reunions this year during Homecoming weekend. If you are interested in serving on your Reunion Class committee, please email Vada Lou (Meadows) Cottrill at cottrivl@nullwfu.edu.
It's not too early to make your Reunion Class Campaign Gift! Any gift you make to the Wake Forest Fund during 2020 will count toward your Reunion Class' goal.