Friday – Sunday | October 20 – 22, 2023
As in recent years —Varsity Club Weekend will be held in conjunction with Homecoming!
Along with Varsity Club-only events, all Varsity Club alumni are welcomed back for all the weekend festivities.
We invite you back to visit your classmates, celebrate your Varsity Club memories, and cheer on the Deacs as they take on Pitt. Come on your own or bring the entire family – there will be something for everyone!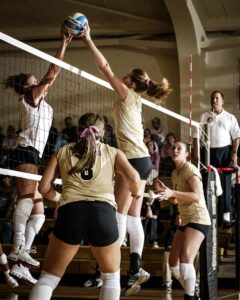 Volleyball Alumni Reunion Weekend | October 20-22
Join fellow Wake Forest Volleyball Alumni for the 2023 Reunion Weekend October 20-22. Visit the registration page for more details and to reserve your spot!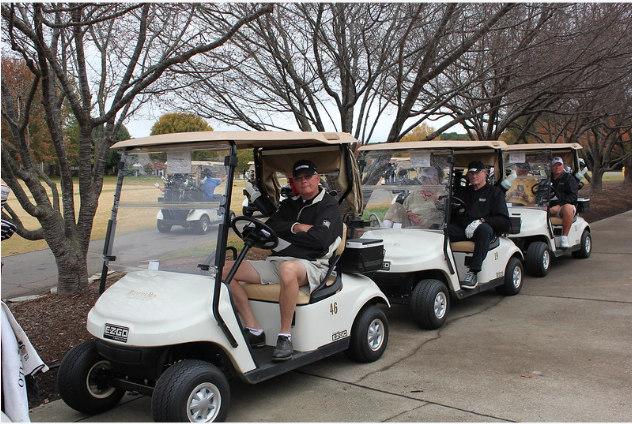 Friday, October 20 | 9 A.M. – 1 P.M.
Play a Round! | Tanglewood Golf Club
Play a round of golf with your fellow Deacs! Varsity Club Members are invited to a golf outing at Tanglewood Golf Club. Please contact Kent Shelton (336-703-6425) at Tanglewood Golf Club to book a tee time. Cost varies by course and includes cart and greens fees.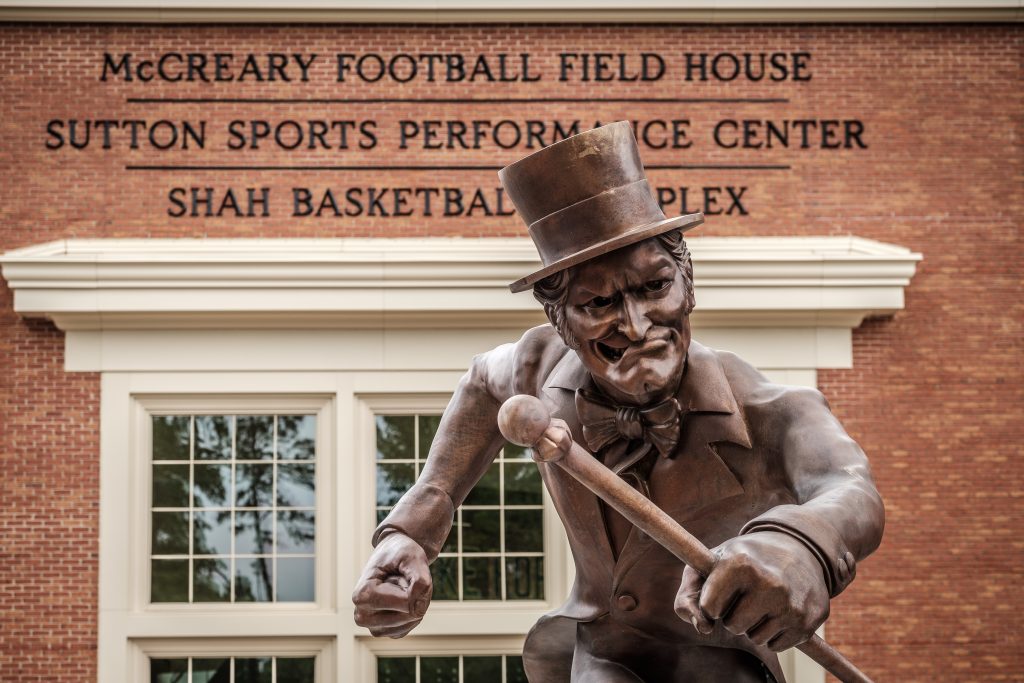 Friday, October 20 | 11:30 A.M., 12:30 P.M., 1:30 P.M.
Deactown: Athletics Facilities Tour
Tour new WFU Athletics Facilities. Get a closer look at the home of the Demon Deacons as you tour with members of our athletic staff. Meet at the Deacon statue in front of the Sutton Sports Performance at 1 Wellman Way. Space is limited, so please register in advance. *Facilities featured on tours are subject to change.*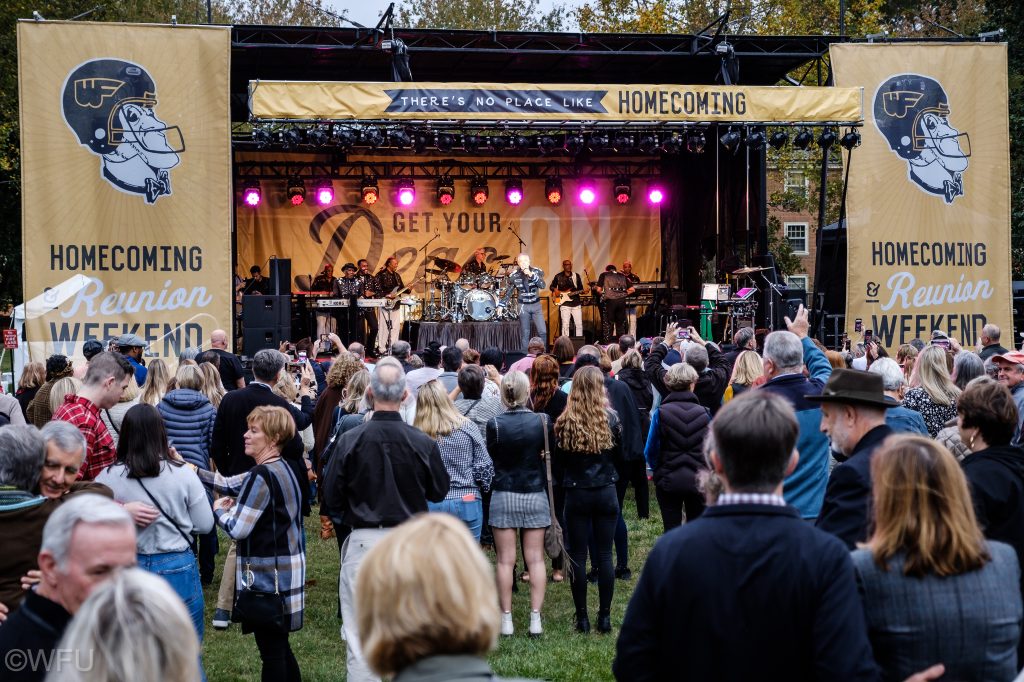 Friday, October 20 | 4:30 P.M. – 7:00 P.M.
Party So Dear | Manchester Plaza
Kick off the weekend with a rockin' party! Alumni, Faculty, Staff, Students – all are invited! This is a signature event you don't want to miss as you connect with the Wake Forest community across all decades while enjoying fabulous music.
Guests may come directly to one of the two entrances where bags and IDs will be checked.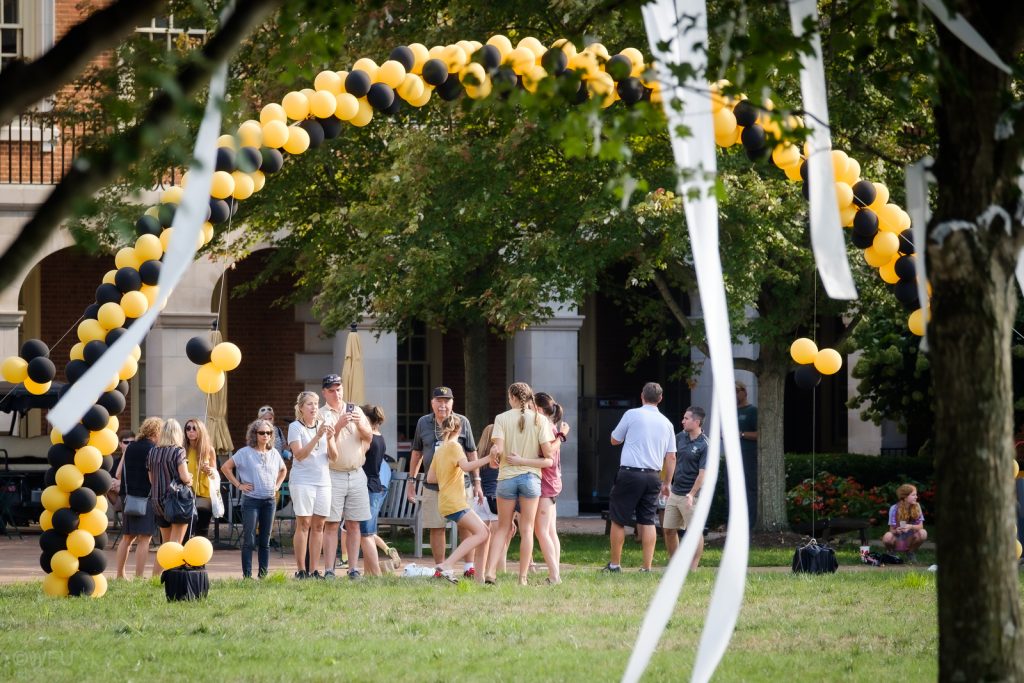 Saturday, October 21 | Time TBD
Festival on the Quad | Hearn Plaza (The Quad)
Bring your family. Meet your friends. Visit with WF faculty and staff. The Quad will be filled with food, coffee, music, face painters, games, and many other fun surprises. Stroll the Quad and check out the participating departments and organizations. Rain or shine – this is an annual tradition that always brings a smile!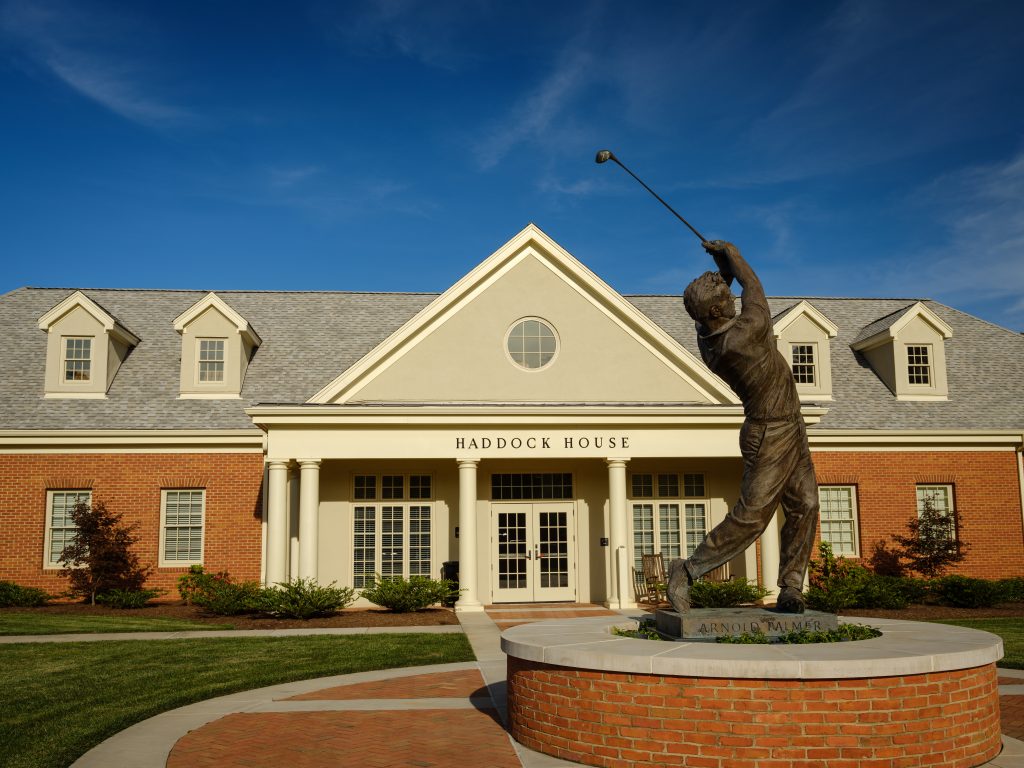 Saturday, October 21 | 10:00 A.M. – 12:00 P.M.
Women's Golf National Championship Trophy Photo Op | Haddock House
Take a photo with the Women's Golf National Championship trophy! Light refreshments will be served.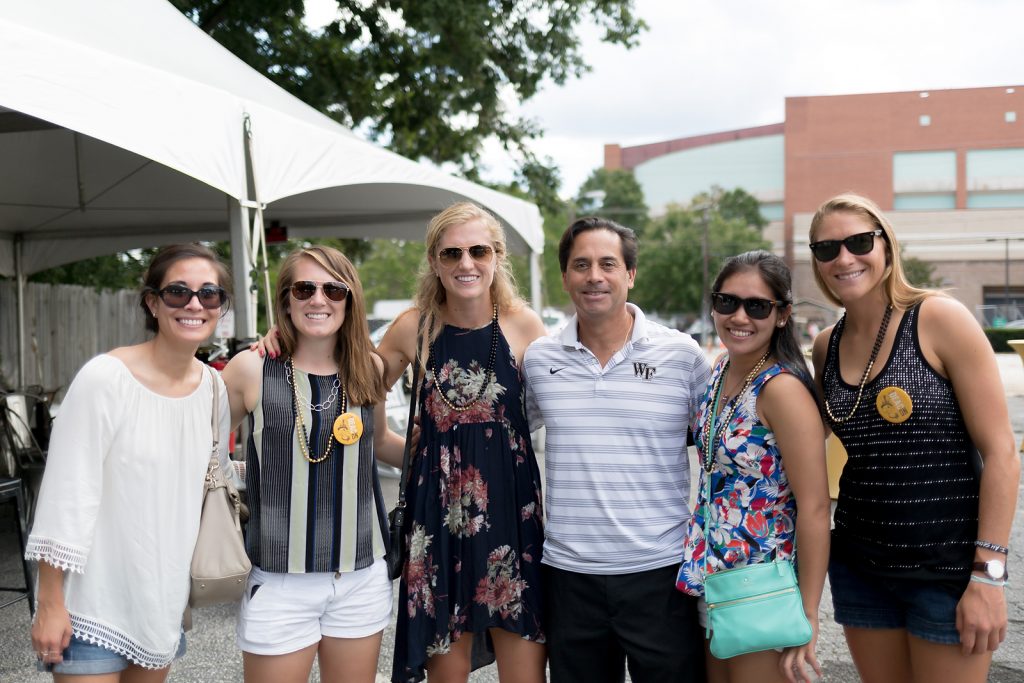 Saturday, October 21 | 3 hours before kickoff
Varsity Club Weekend & Homecoming Tailgate | Winston-Salem Fairgrounds
Join fellow Deacons for this fun pre-game tradition at the Winston-Salem Fairgrounds. Price includes a delicious tailgate menu, two drink tickets and music. Cash bar. Varsity Club members will have a designated area to gather under a tent, so look for Varsity Club signage.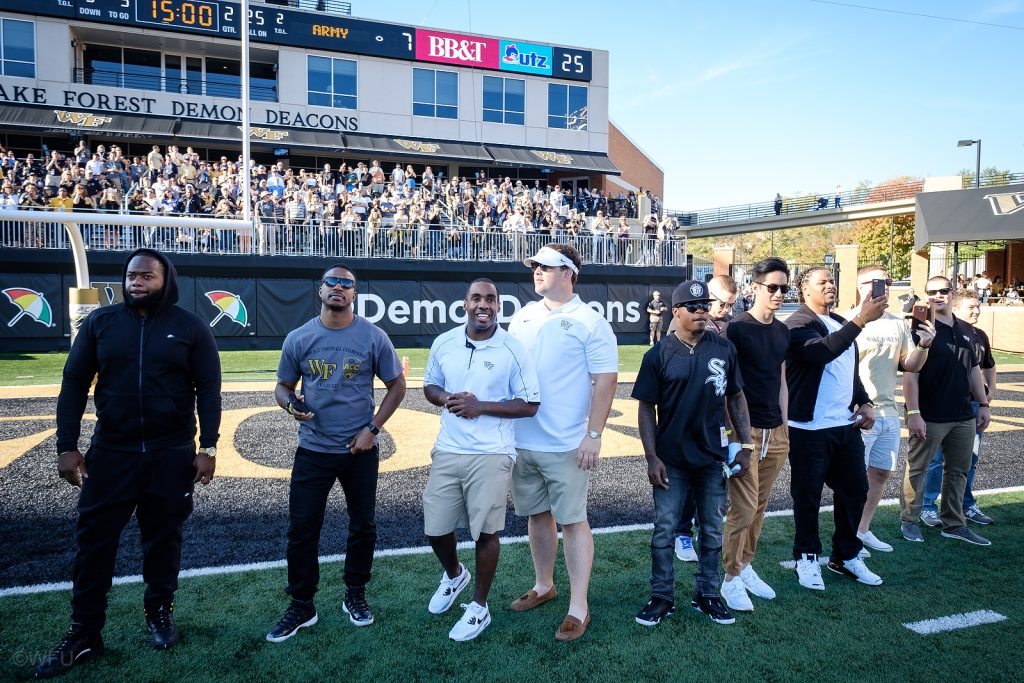 Saturday, October 21 | Time TBD
Wake Forest vs. Pitt | Allegacy Stadium
REMINDER: Game tickets must be ordered directly from the WF Ticket Office.
Varsity Club members may receive 2 complimentary tickets. Contact the ticket office at 336-758-3322 to reserve your two free game tickets and to purchase any additional tickets.